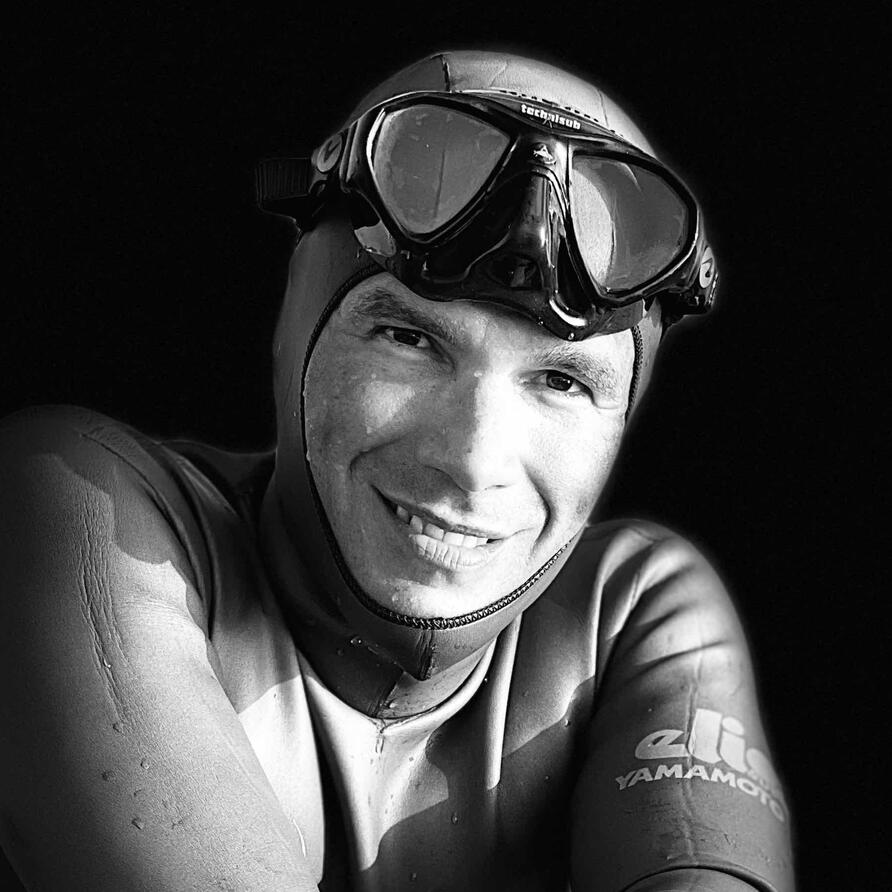 Carlos coste
― The first human to surpass 100m depth CWT/FIM on a single breath ―
12x Freediving World Record Holder
Adventures
Join Carlos and his team on exclusive Freediving adventures around the world.
---
Sealion Exploration
Get ready for three full days of amazing wrecks, sea lions, hidden caves, deep training and much more!

Sea of Cortez - Mexico
14th-16th October
20th-22nd October SOLD OUT
28th-30th October
Coaching
Carlos is a passionate teacher with excellent communication skills who goes out of his way to help his students reach new boundaries. It is in his nature to help his students understand the right techniques to open new possibilities in the depths of the sea.

Carlos' experience competing to break the 100m barrier in CWT and FIM disciplines made him an expert in equalization & visualization techniques to control both mind and body during deep dives.

Carlos has a wealth of experience in competition and remarkable teaching skills. In over 16 years of teaching, he has fine-tuned his teaching methods and pushes his students to reach new levels physically and mentally.
Carlos offers in-person and online coaching programs for intermediate, master, and professional freedivers.
Biography
Born Carlos Coste in Caracas, Venezuela. February 2, 1976
---
Early Career
Legendary world-class freediver and multiple world record-holder. Carlos discovered apnea diving in 1997.

His first years learning freediving were in Venezuela, where he started a very intense and passionate exploration of his potential in breath-hold diving.

It was a very self-taught start in Venezuela (1996-1999), as the knowledge about freediving was extremely limited. But his curiosity and passion push him to discover techniques and experiment with them, to be able to reach 60m depths in less than three years without any international learning experience.

Carlos started in the University Underwater Activities Club (CASA-UCV, Caracas), where he learned the fundamentals and became part of a community of spearfishermen and sport divers. Coste started training in parallel Spearfishing & Freediving every week.
---
Competition Years
In 2000 Carlos participated in his 1st International Freediving Competition (Niza Freediving TEAM World Cup), where the Venezuelan TEAM won the Bronze medal between 29 countries. It meant a big push to Carlos´s motivation and clearly to the whole team.

From this point Carlos's career kicked off, he became a pioneer, the first freediver to pass the 100m barrier in non-assisted disciplines (CWT and FIM). The challenge is on, pushing limits beyond standards, breaking records in Altitude and Caves.
---
Accident & Recovery
During a -182m depth training dive in September 2006 in the No Limits discipline, Carlos had a serious accident (air embolism in the cerebellum). He completed the 182m dive training to break the NLT WR at that moment (183m), reach the surface, surface protocol OK, but started to feel strong symptoms.

Carlos received intense recovery treatment, including Hyperbaric Medicine and physiotherapy/training for months to allow him to get back into the competitive and WR arena.

His recovery was not an individual work, it was a TEAM effort that included doctors, family, sponsors, and friends during those difficult times.

In 2007 Carlos restarted his competitive career, having new WR and adventures.
---
Today
Since 2014 is living in Bonaire, Dutch Caribbean where he co-founded a successful school (Deepsea Bonaire).

In 2021, he is leaving that school to create a brand new Freediving Center with operations in Bonaire and Mexico.
Achievements
Over the course of Carlos' twenty-year career, he pushed the boundaries of Freediving while amassing Guinness Accolades, documentary fame and Sporting World Records.
---
2000
---
Carlos First International Competition Bronze Medal Team World Cup - Nice, France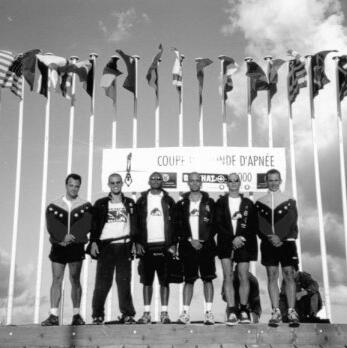 ---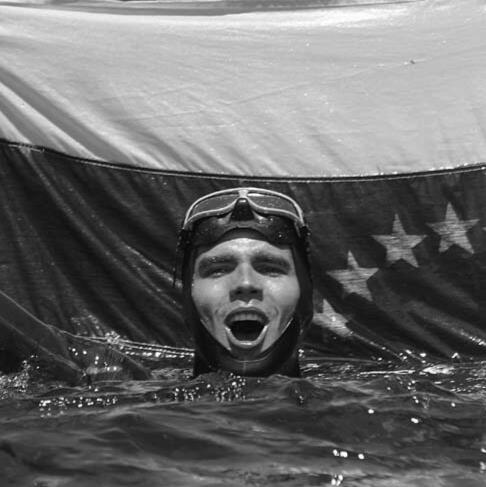 2002
A LEGEND WAS BORN
---
-93m AIDA WR (Free Immersion)
-90m AIDA WR (Constant Weight)
AIDA Team World Cup Kona-Hawaii Gold Medal
---
2003
AN INTERNATIONAL STREAK
---
THE FIRST HUMAN TO SURPASS 100M IN FREE IMMERSION
-101m AIDA & Guinness WR (Free Immersion)
-61m WR (Constant No Fins)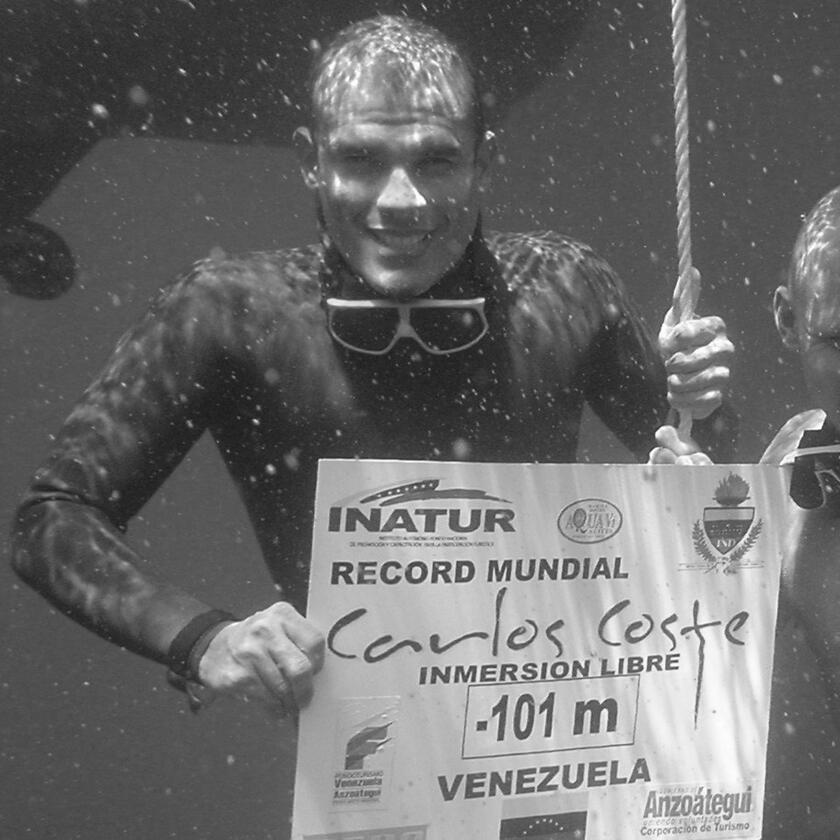 ---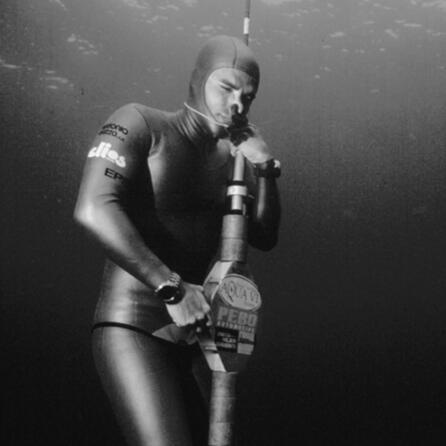 2004
BEYOND LIMITS
---
FIRST HUMAN TO SURPASS 100M IN CWT
-135m AIDA WR (Variable Weight)
-102m AIDA & Guinness WR (Constant Weight)
---
2005
AIDA WORLD CHAMPION
---
-105m AIDA WR (Constant Weight)
First Place AIDA Individual World Championship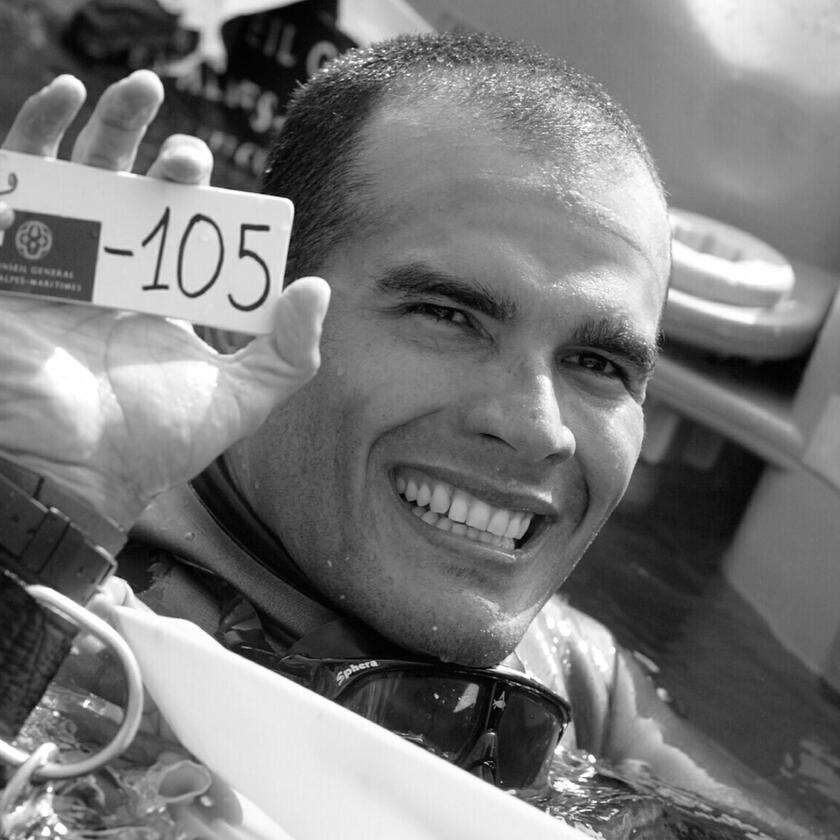 ---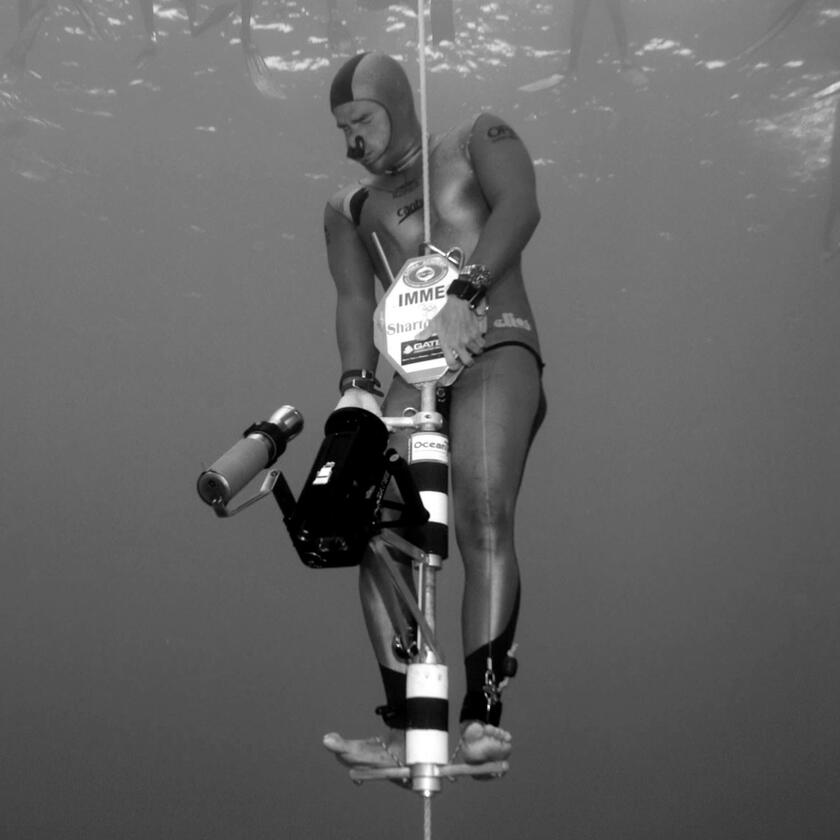 2006
RECORD OF THE YEAR
---
-107m WR (Free Immersion)
-140m AIDA & Guinness WR (Variable Weight)
---
2007
COMEBACK
---
-105m AIDA WR (Constant Weight)
First Place AIDA Individual World Championship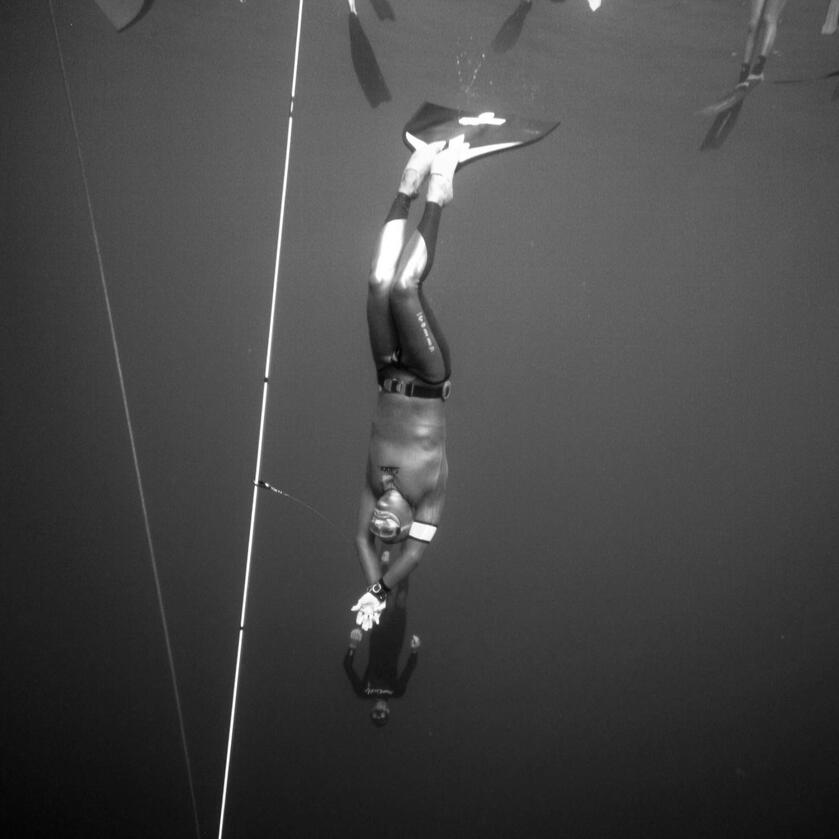 ---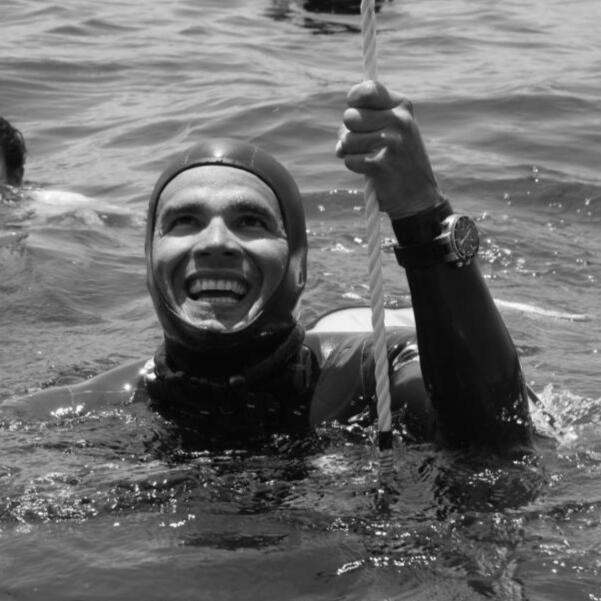 2008
ONE MORE FOR THE REPERTOIRE
---
-109m WR (Free Immersion)
---
2009
---
-110m AIDA Panamerican (Constant Weight)
-215m AIDA Panamerican (Dynamic Fins)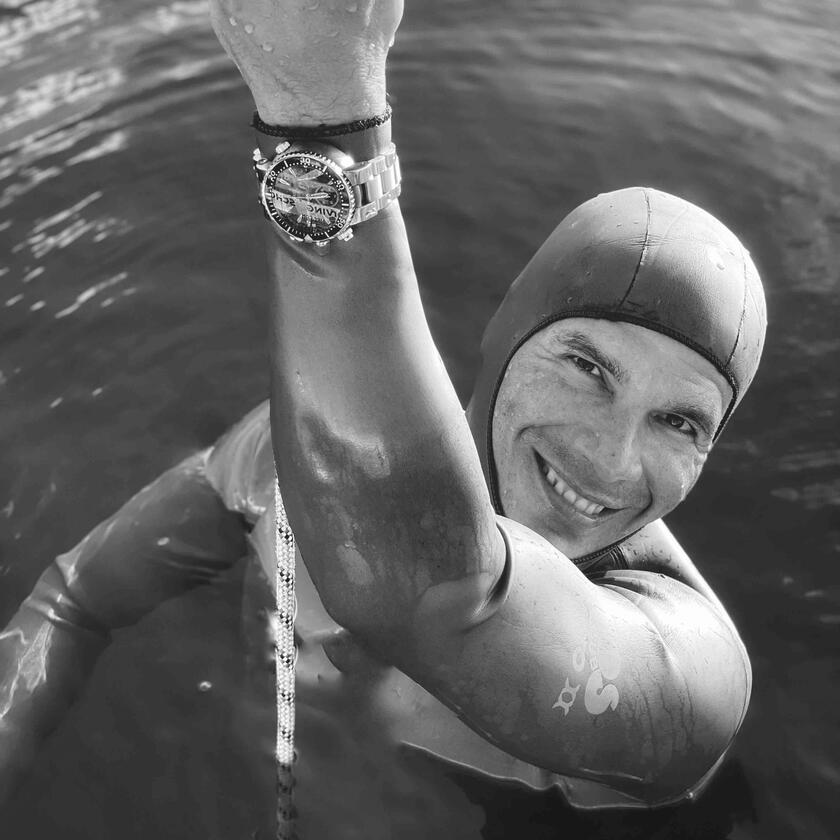 ---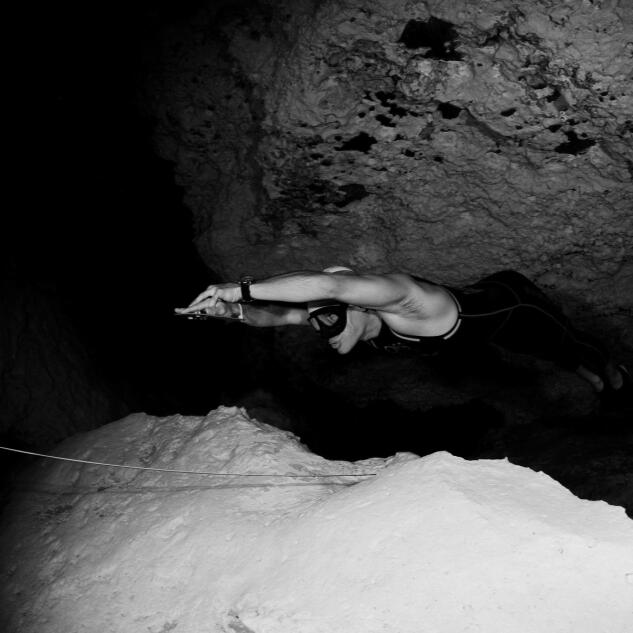 2010
---
150m Guinness Record "Longest dive (Dynamic Apnea) in an underwater cave" Dos Ojos Cenote in Mexico.
---
2011
ONE MORE FOR THE REPERTOIRE
---
Silver Medallist AIDA World Championship 2011
-116m Panamerican (Constant Weight)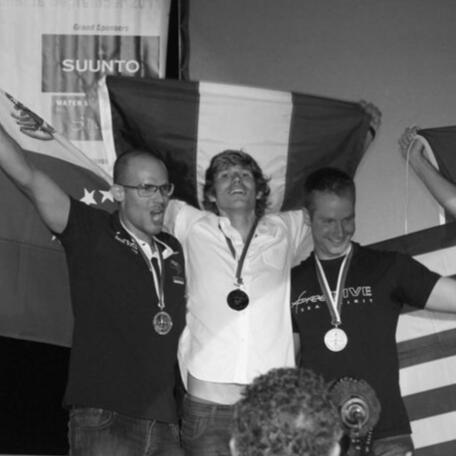 ---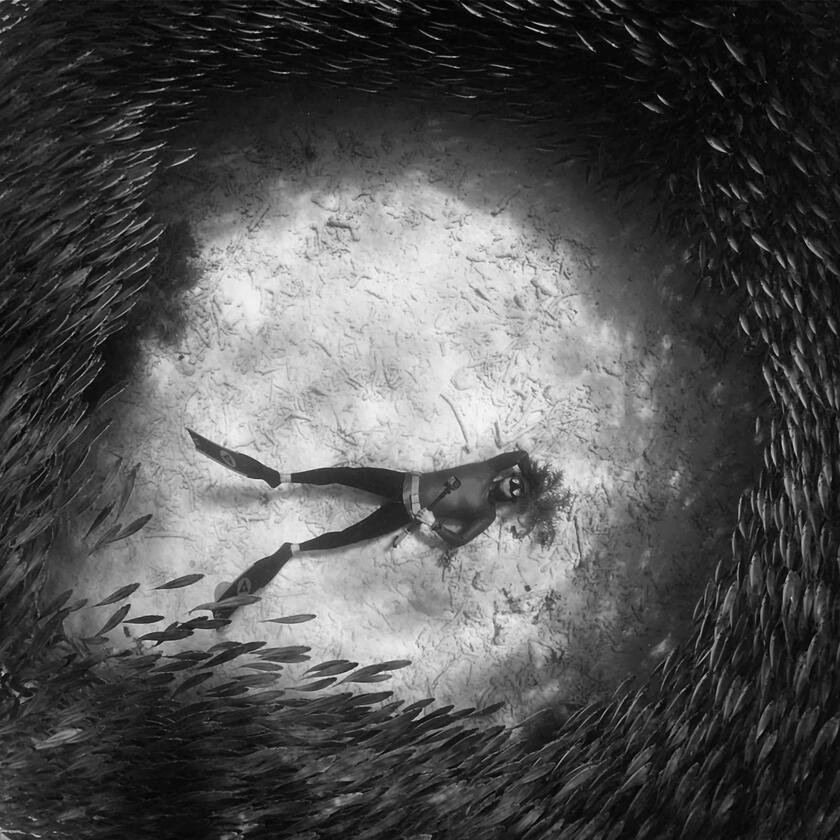 2012
Superhuman
---
'Fishman' - History Channel Documentary on Carlos' life and achievements.
---
2014
---
-64m AIDA South American Record (Constant No Fins)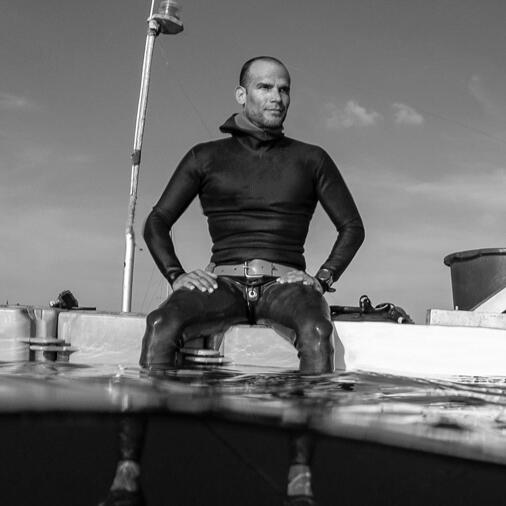 ---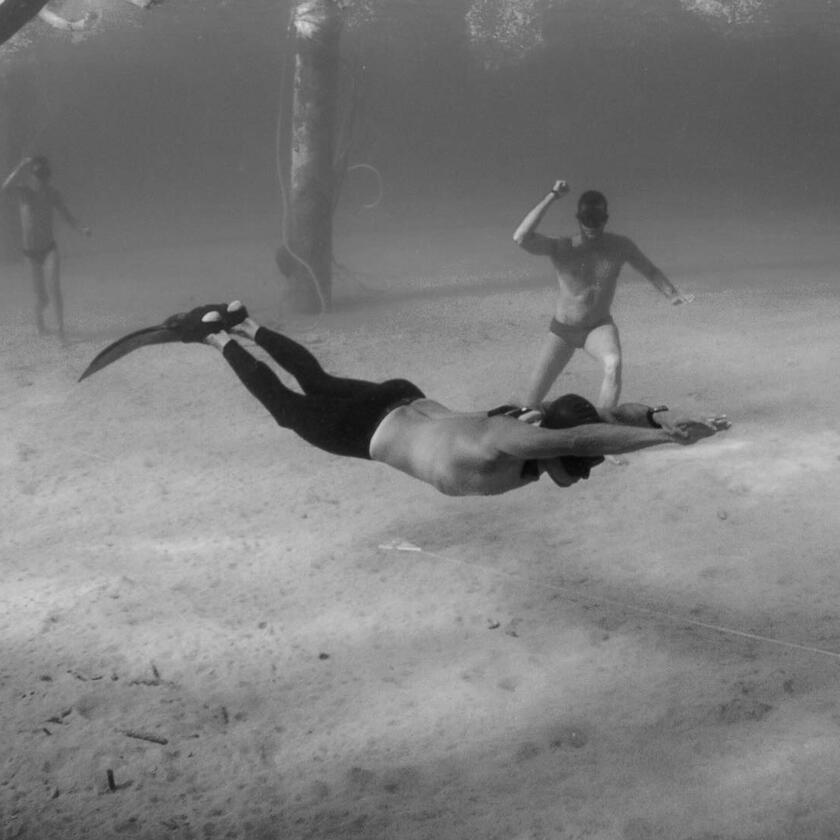 2016
---
Longest distance swam underwater with one breath using fins (Guinness Record, 2016)
-69m CNF South American Record (Deepsea Challenge, Bonaire)
---